Website still under construction... thank you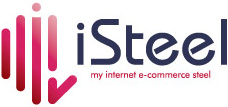 Introduce of internet e-commerce steel
iSteelThai.com use big data for analysis Faster buying/selling procedure, as well as easy to find correct products. More reach to customers, there is no theoretical geographic limitations.
Thus E-commerce is growing in Thailand now!

iSteel Thailand Co., Ltd. is glad and honor to invite you for join our supplier
and buyer premier member system on this E-COMMERCE Platform (http://isteelthai.com/sign-up)
Premier member can get more advertisement on iSteelThai.com and get more order service,
warehouse service, Logistic service!
iSteel price index
iSteel Shop